REMANUFACTURED VEILSCAPES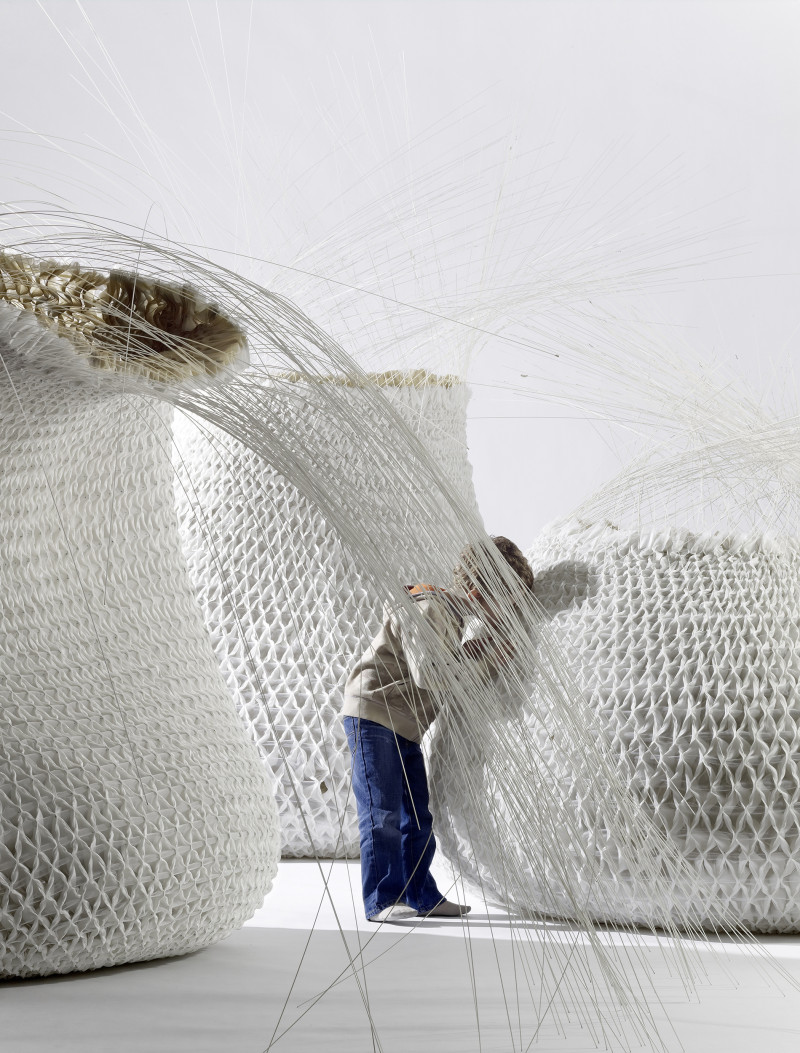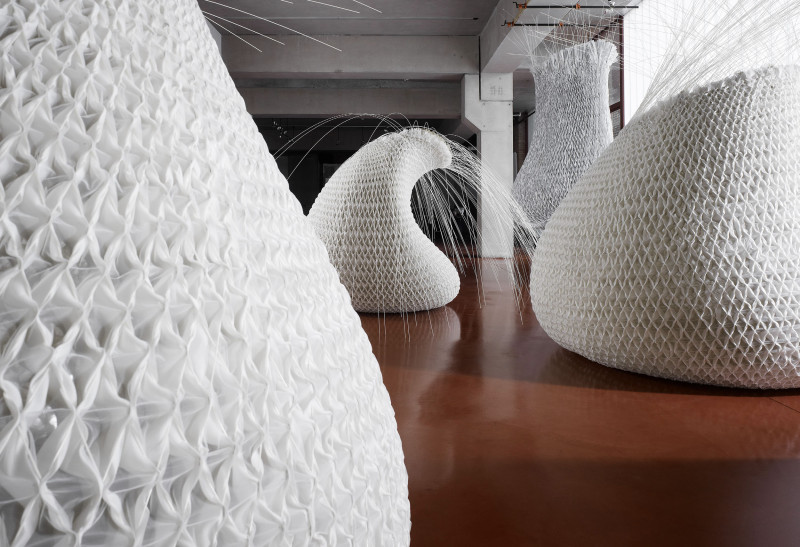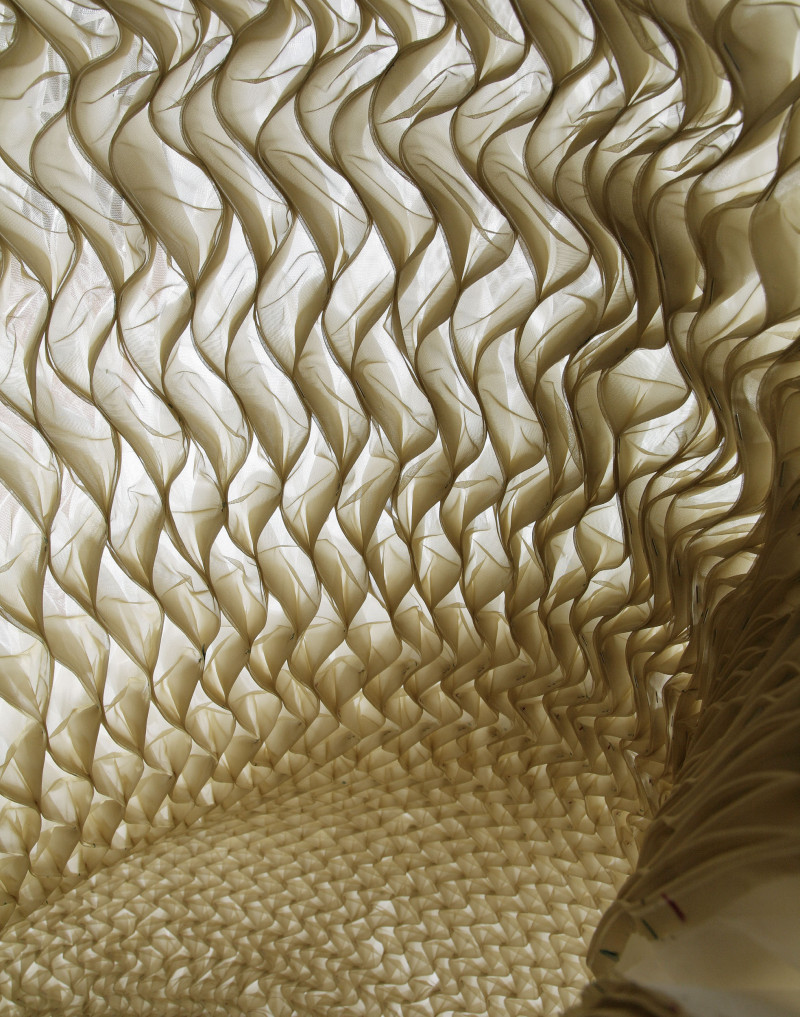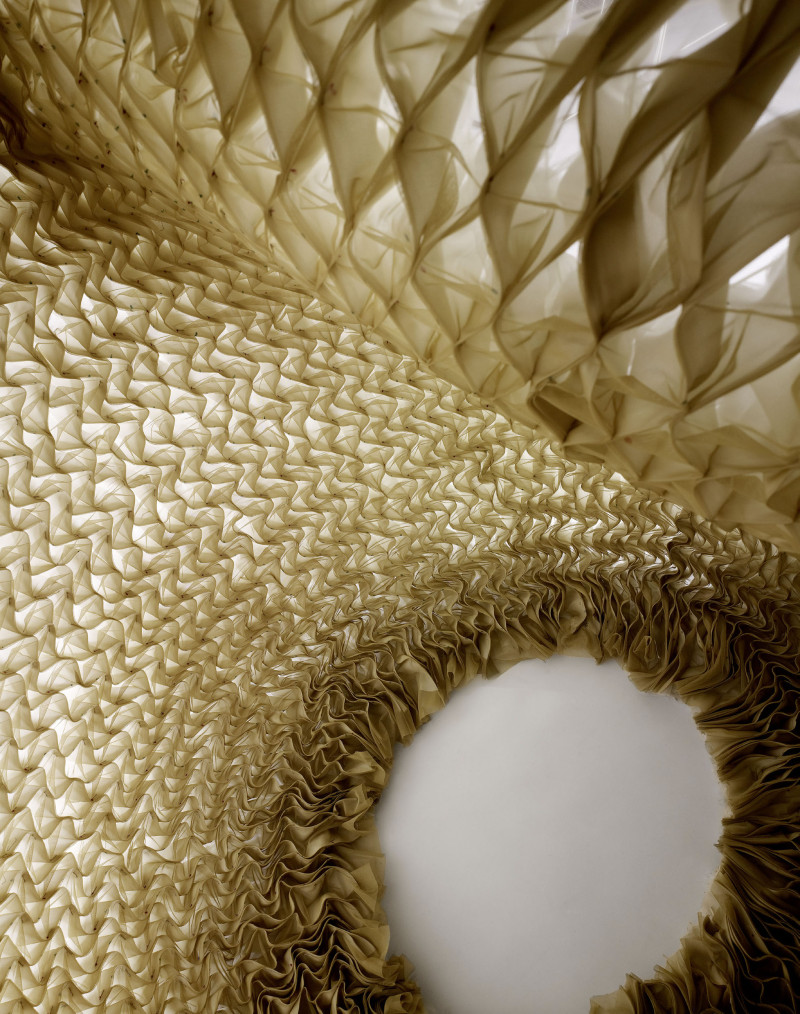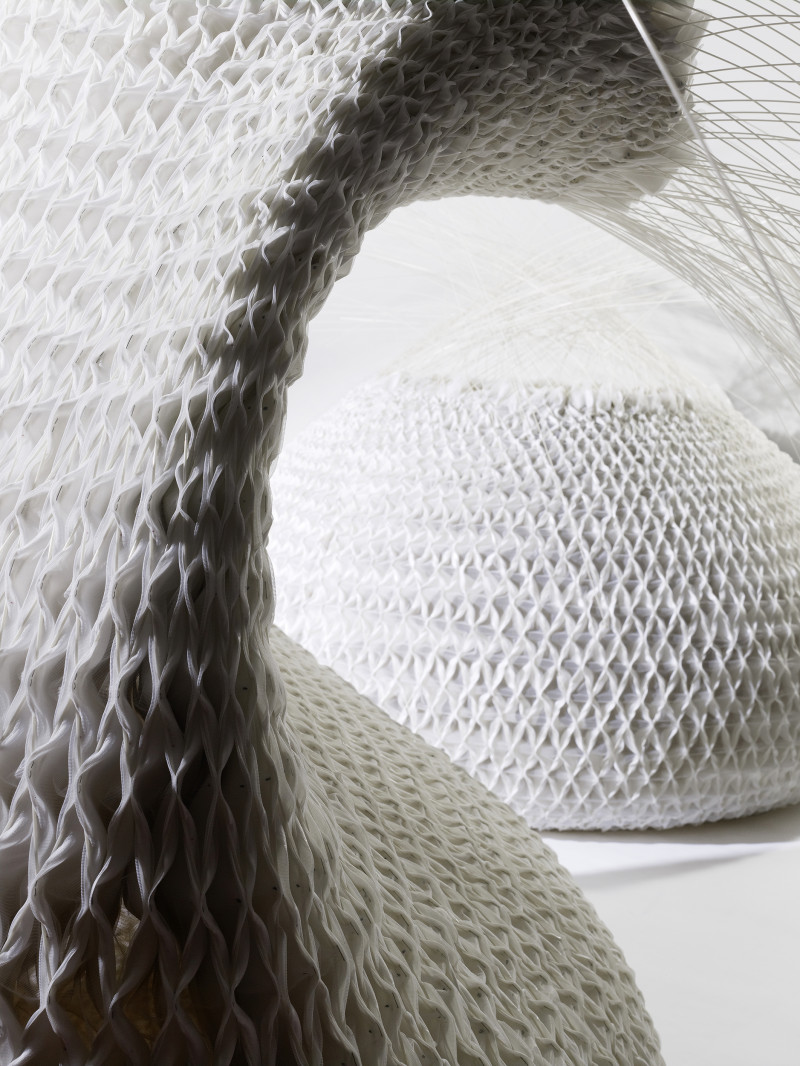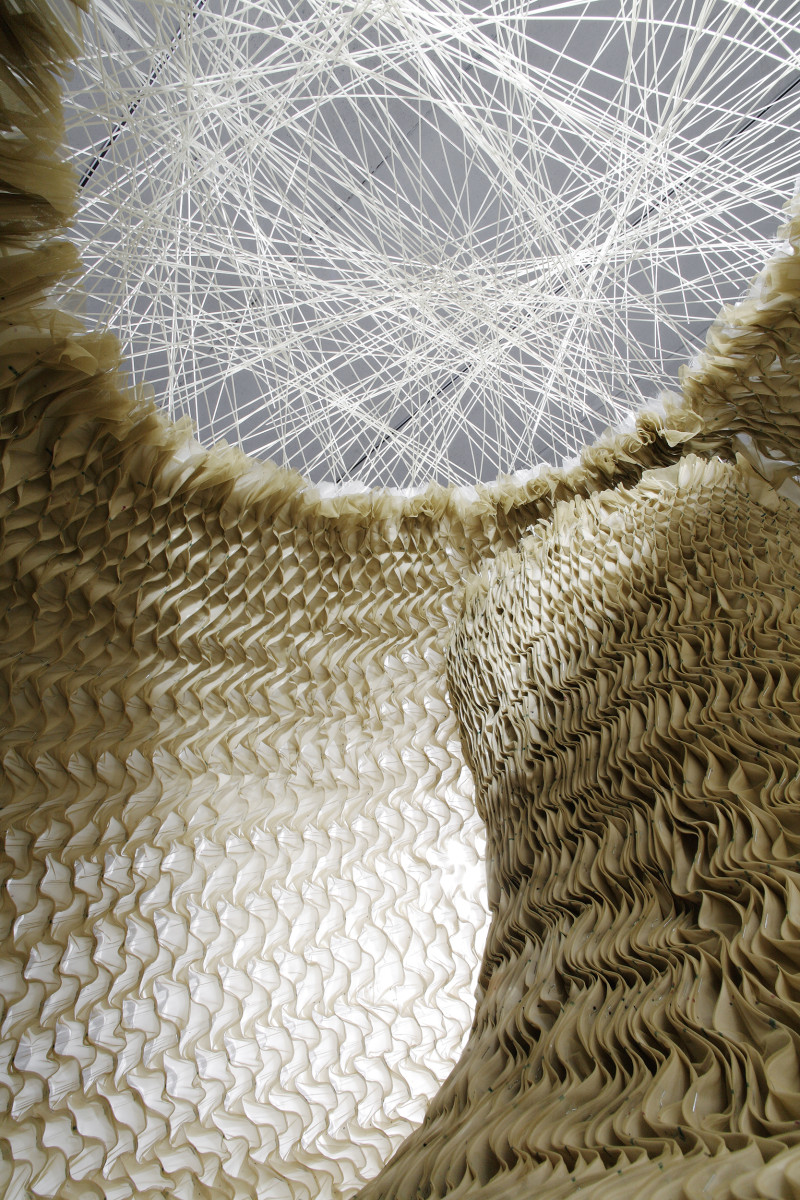 Manufactured Veilscapes is a project that emerged as a collaboration between industry and academia as a series of  interdisciplinary research design studios incorporating students in architecture and interior design. The resulting studies have been publicly exhibited in Brooklyn, Manhattan, and Troy, New York.
The project explores the basic environmental and cultural performance of manufactured architectural shading material. The concept of beauty, transparency, publicity, privacy and the ability of manipulated light to induce specific categories of ambience are intrinsic to the research agenda. Full scale prototypes address the problem of leaving the wall as a decorative scrim and moving into a self supported environmental skin.
The research focuses on sustainable practices as a larger issue of environmental performance through low-impact and ephemeral means of environment and atmosphere modulation. As these prototypes deal directly with a manufactured fabric used typically as a decorative window covering and functional sun-shade device, the question of sustainable practice is involved at multiple scales of consideration within premise of the work.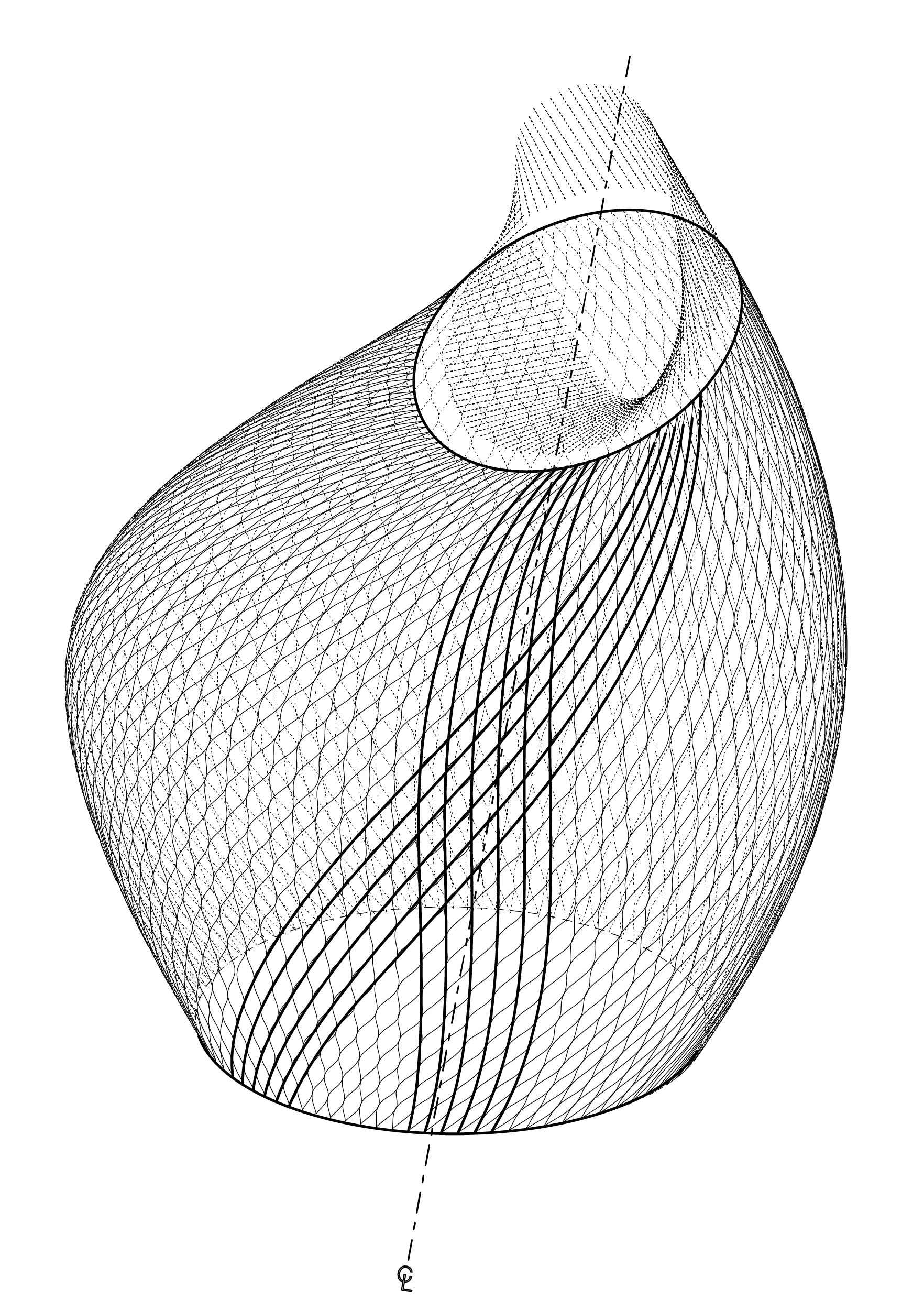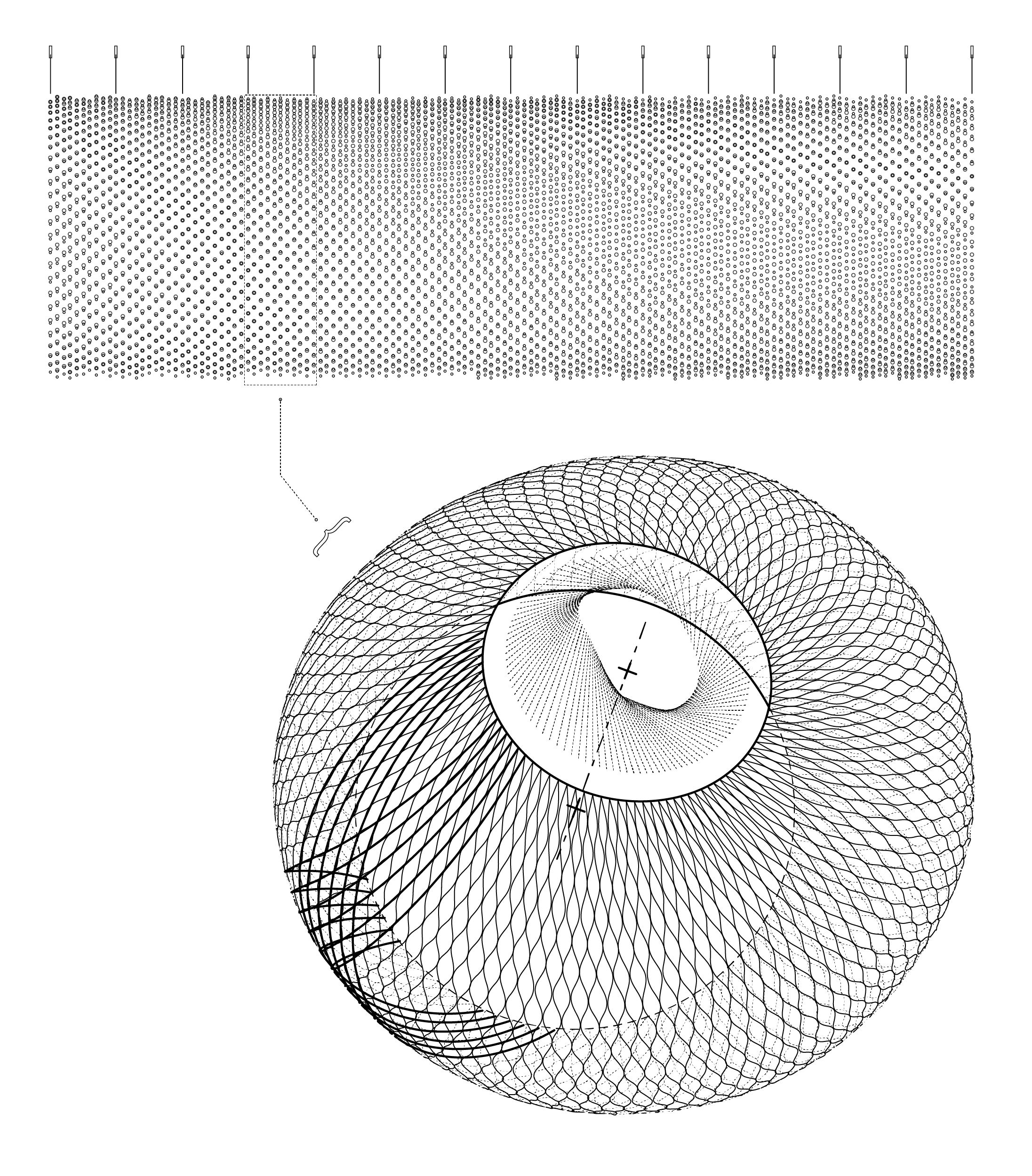 The overarching goal of the prototypes material craft is to return attention within the discipline of architecture to the basic conditions of affecting local atmospheres through material means. The fundamental question lies in establishing the connection between the architectural surface and its cultural effect to the architectural surface and its atmospheric effect. To this end, students collaborated to develop strategies of material manipulation that modulated the affect of light, temperature and acoustic isolation.
Central to the emerging research was the question of how one could move the material performances into new applications of architectural space, thus expanding the potential range from window covering to architectural partitions of space with embedded light and temperature control qualities. The research included developing a structural weave that integrates into the light weight fabric in order to achieve free-standing material configurations.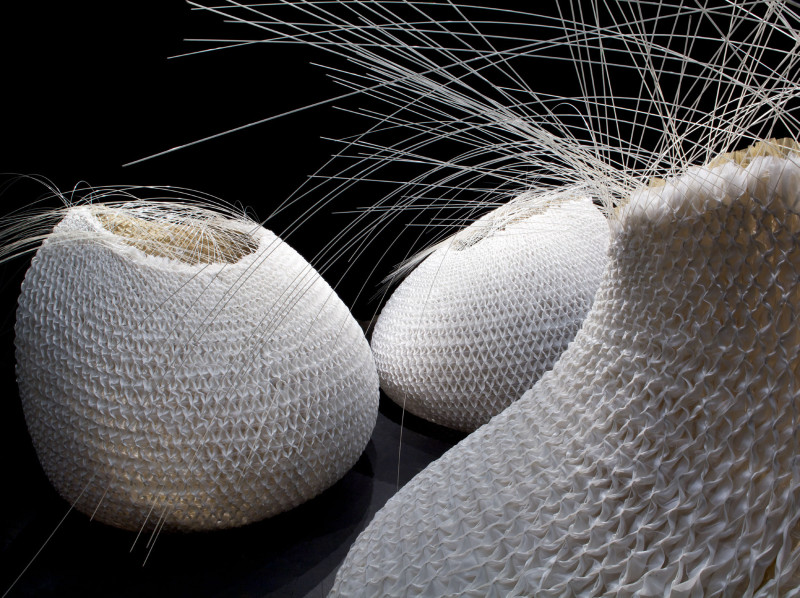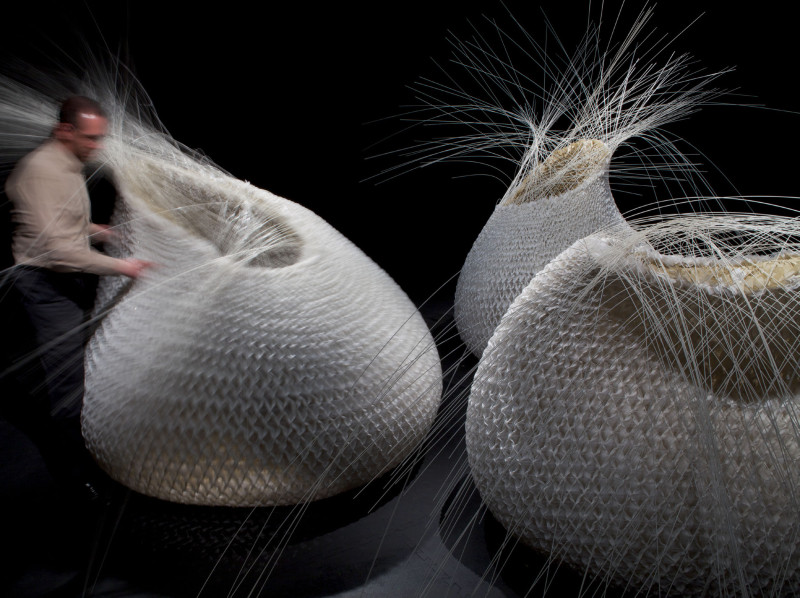 Data: public space installation (RPI's Black Box) / Area: 16 x16 feet [5mx5m]
Credits: Studio co-taught with Mark Parsons and Kyle Steinfeld (digital consultation) at Pratt Institute SoA including students in the School of Architecture and the School of Interior Design. Industry partner: Hunter-Douglas. Studio participants: Stephanie Benete, Dan Breitner, Joanna Cheung, Jason Gross, Laura Haak, Matt Howard, OhYoung Kwon, Ji Hye Lee, Hyunju Lee, Cheng Feng Lin, Hannah Oh, Andrei Shiryae, Peter VanHage, Hannah Wee, Wilmer Zamora
Photography: hiepler,brunier,
Photography (RPI's Black Box): RPI SoA Publications
Publications: (forthcoming)