MOMA PS1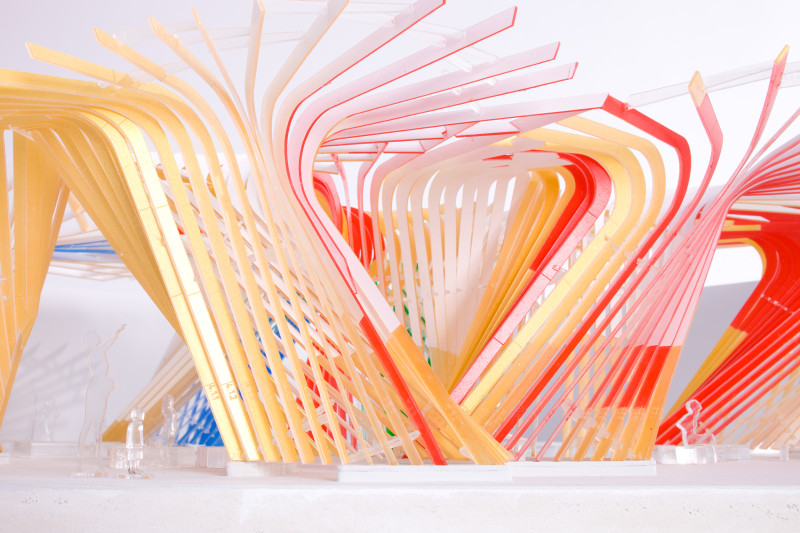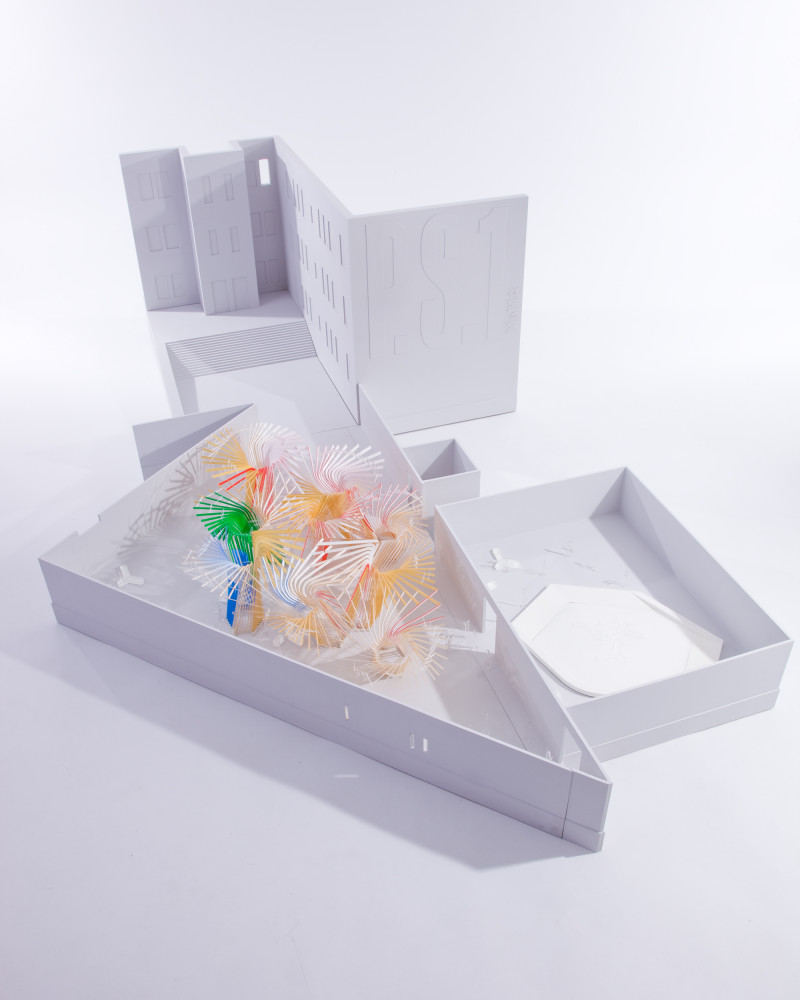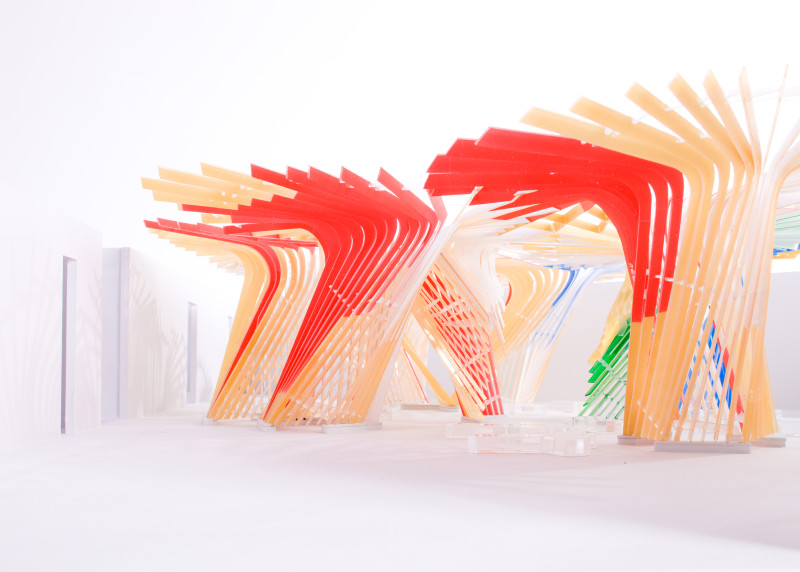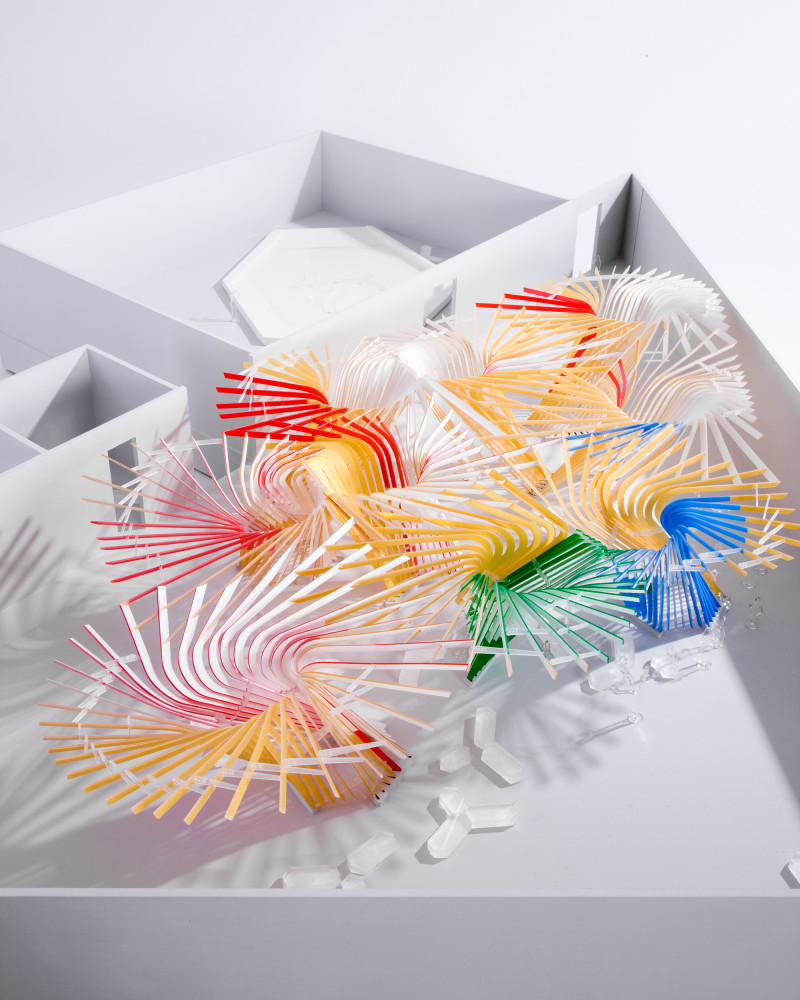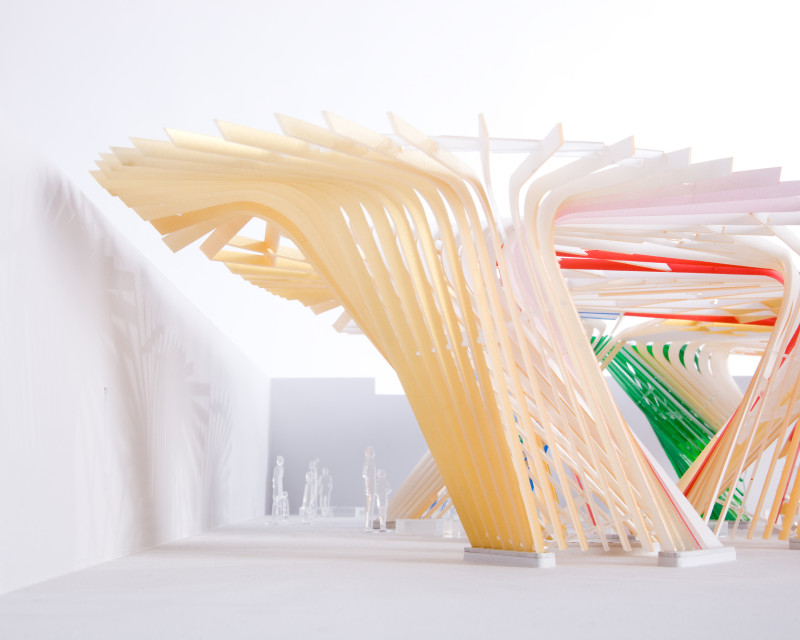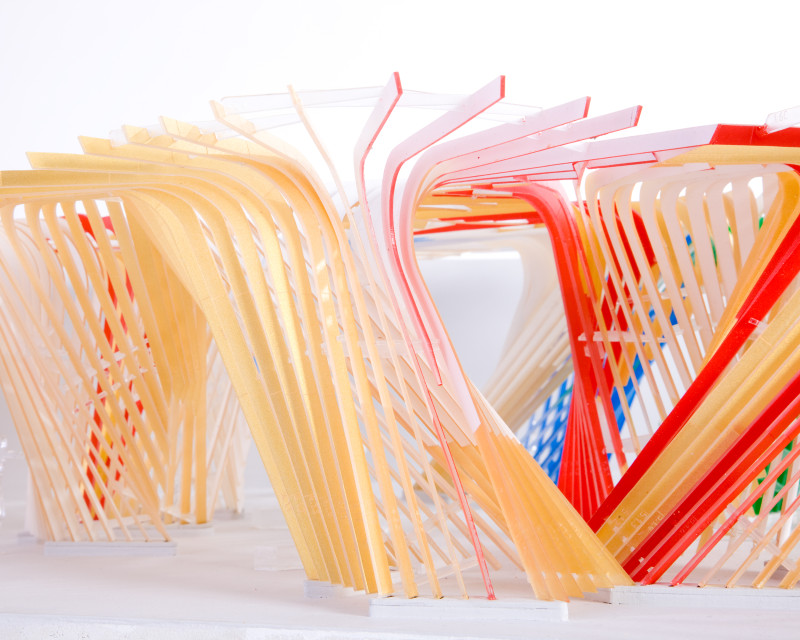 LUX NOVA
MoMA PS1 2010 Young Architects Program: Invited Architectural Competition, Finalist (1 of 5)

The history of architecture is laced with moments of simple invention that reinforce the link between material practices, social practice, and the narrative of environments.
In addressing the question of an environmental structure for the MoMA PS1 courtyard we were inspired by the story of an old material and it's reinvention that profoundly affected the connection between social narrative and the environment. In 12th century Paris, the Abbey Saint Denis experienced a substantial reconstruction that included, for the first time, the use of polychromatic dyed glass to extend the narrative possibilities of painting into the surface of the apse window. Upon completion, Abbot Suger was so moved by the multicolored cast of light members and other architects practicing in New York in four categories: architecture, and it's narrative power that he declared it 'Lux Nova' or the 'new light'. This was to become a primary architectural practice incorporated the collective experience of the gothic period and beyond.
Although the PS1's environmental structure may have less sacred aspirations for the employ of innovative material techniques, the collective narrative of the 'Warm-Up' ritual and more contemplative museum installation narrative offer unique cultural counterpoints for the exploration of architectural invention.
The architectural installation is primarily an environmental structure that proposes a diaphanous multihued surface that spans above and thickens locally to provide multiple scales of habitation, both collective and intimate. The structure produces both temperate environments and luminous atmospheres that drift dynamically with daylight. This narrates a landscape of light, color and ambient environments that create temporary atmospheres for contemplative and collective occupation.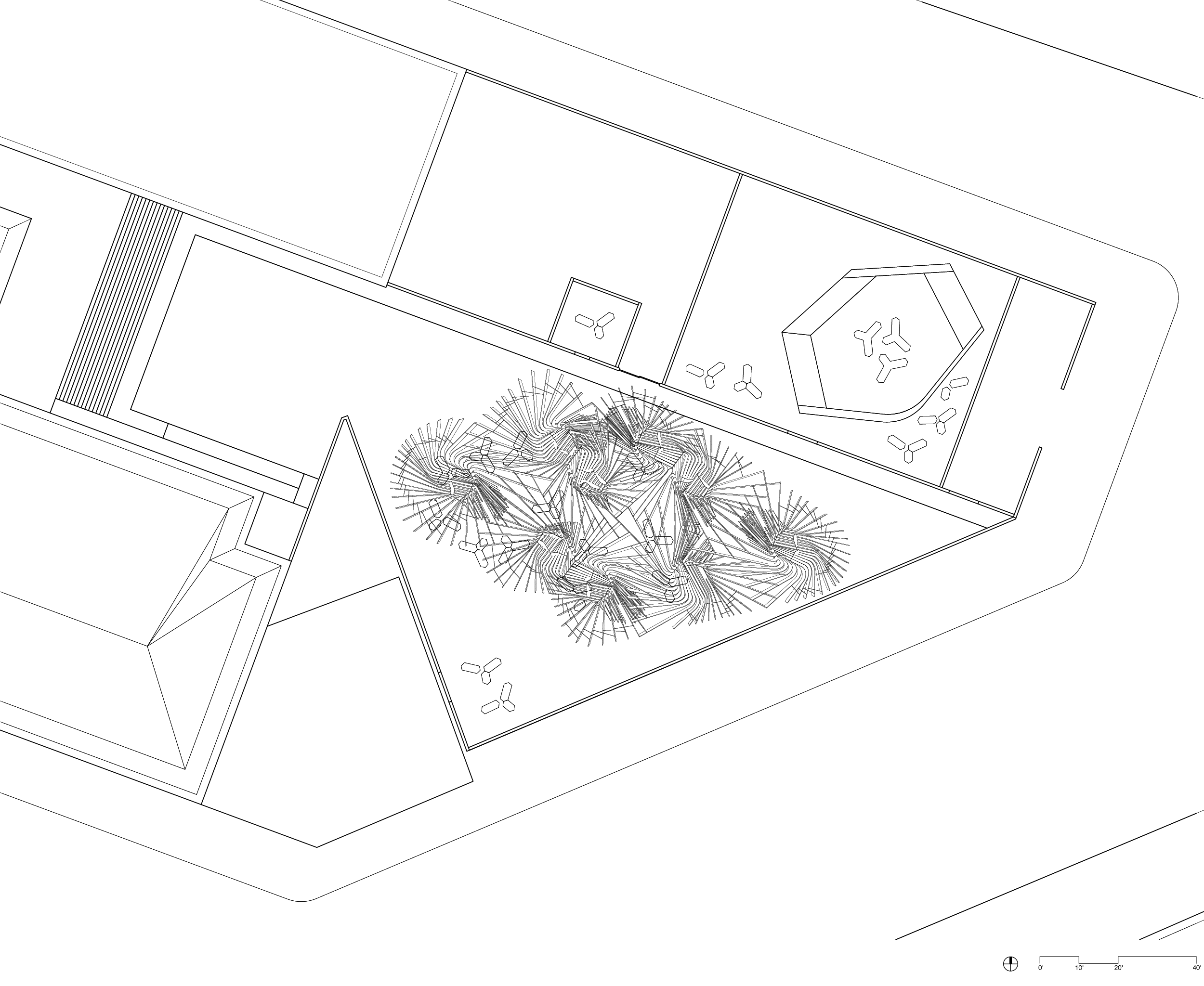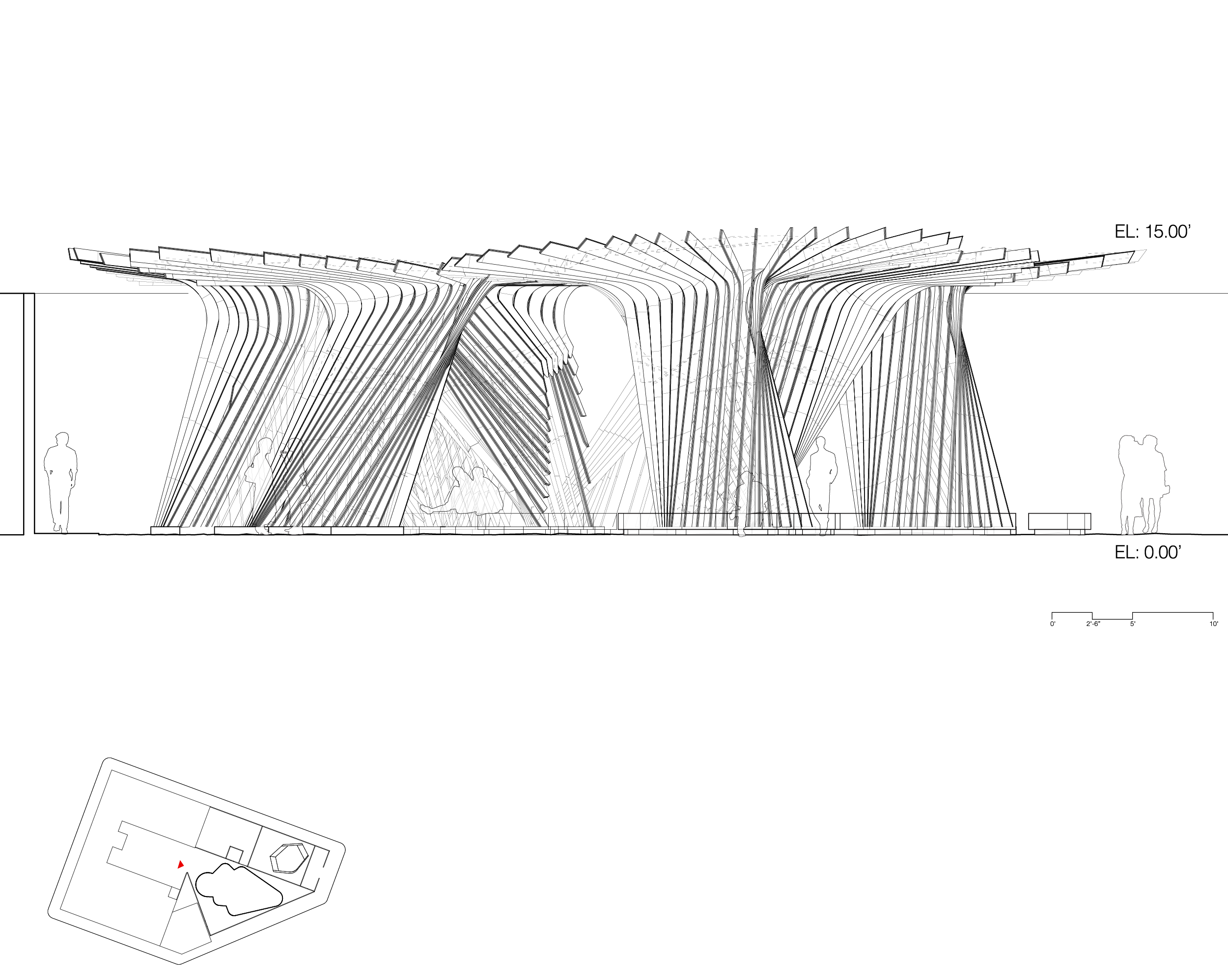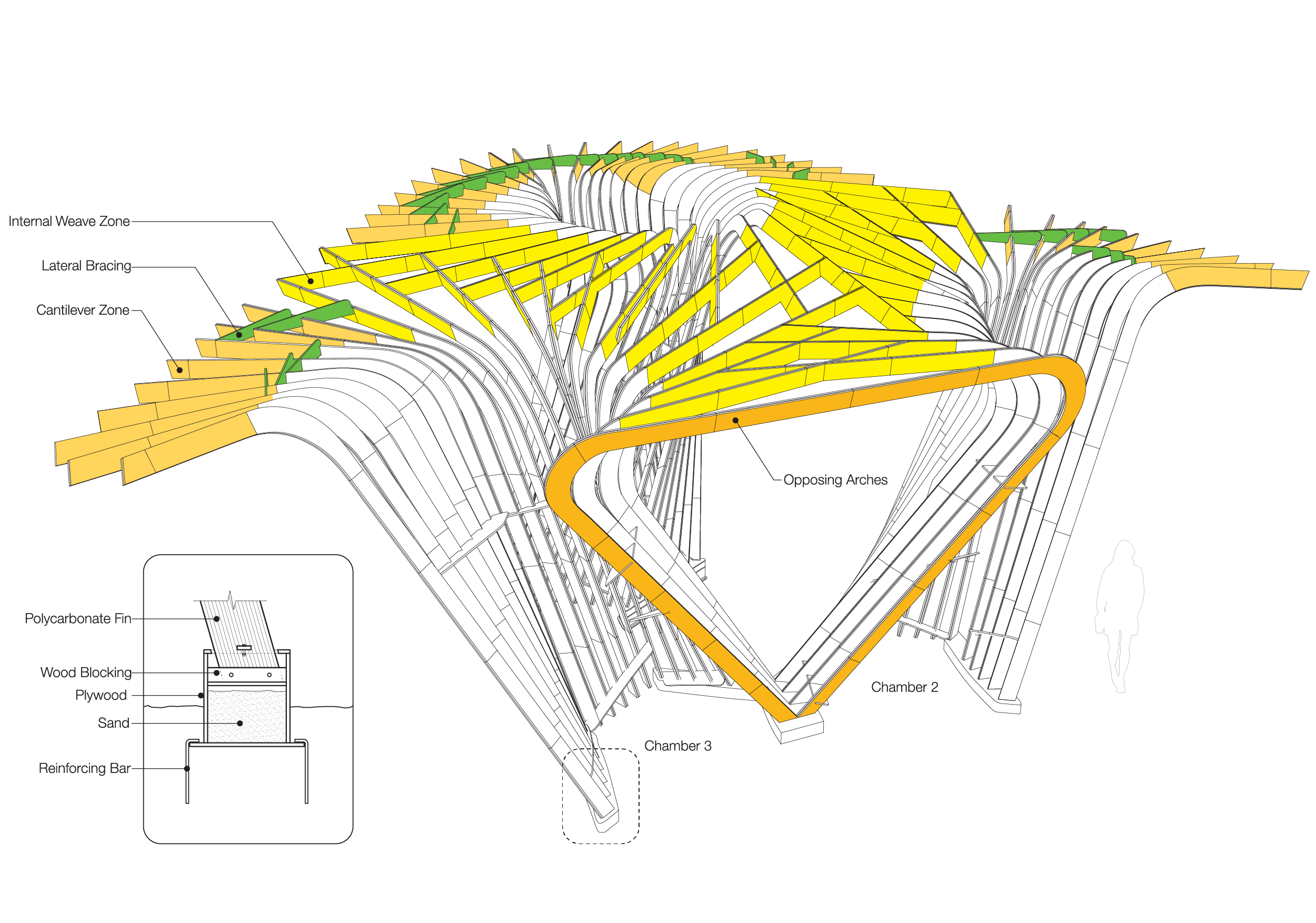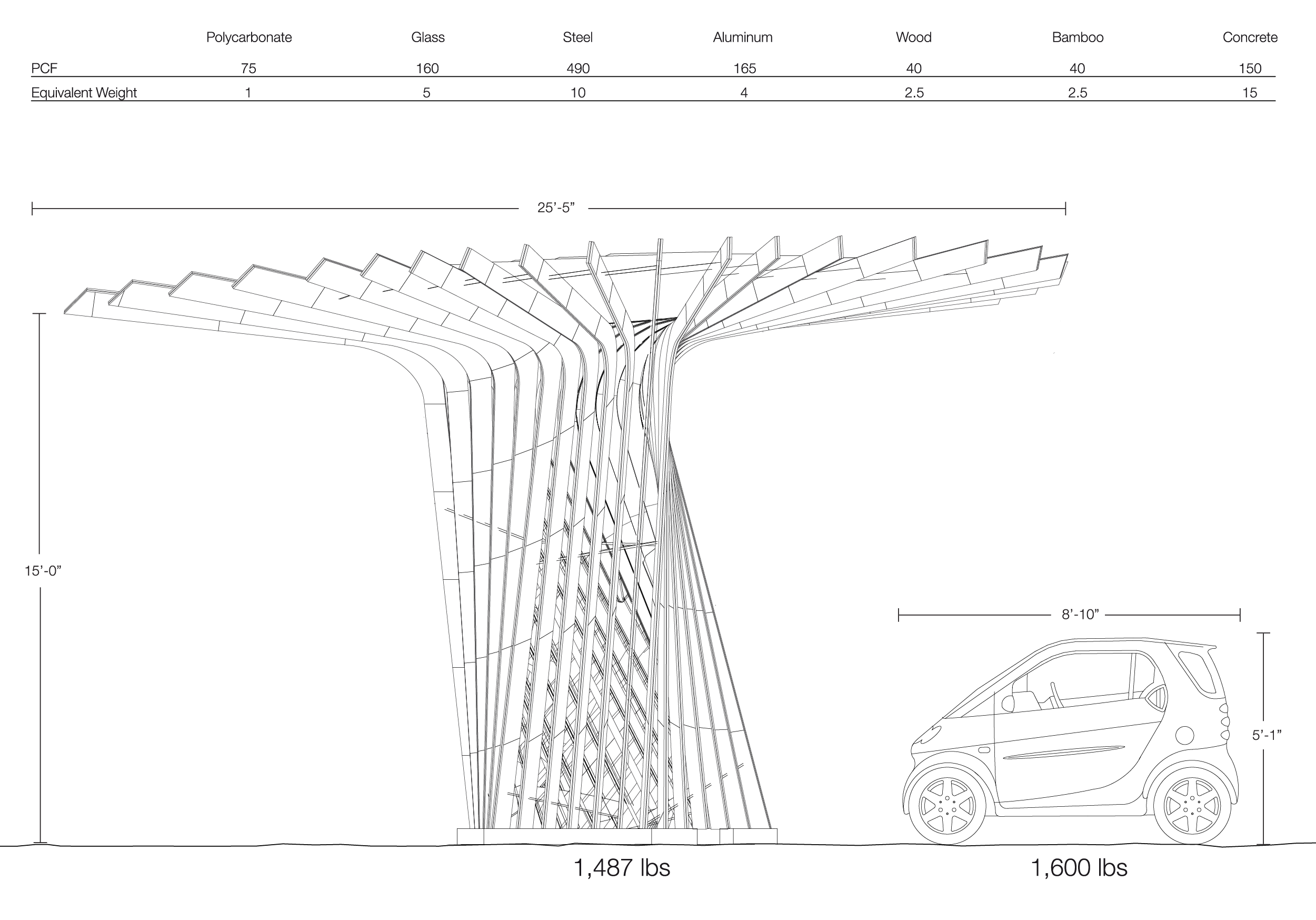 The proposal explores the basic environmental and cultural performance of extruded cellular polycarbonate. Polycarbonate is a featherweight, high strength building material which is sustainably manufactured and 100 percent recyclable. The architectural use of the polycarbonate leverages both the high strength and ultralight weight as a series of blades in an interwoven lattice structural skin. The geometric organization of the structure creates a fenestrated surface that produces a moiré visual field condition.
With this innovation, the narrative power of the material's properties is revealed and attention is returned to a basic condition of architecture as an influencer of local atmospheres through material means.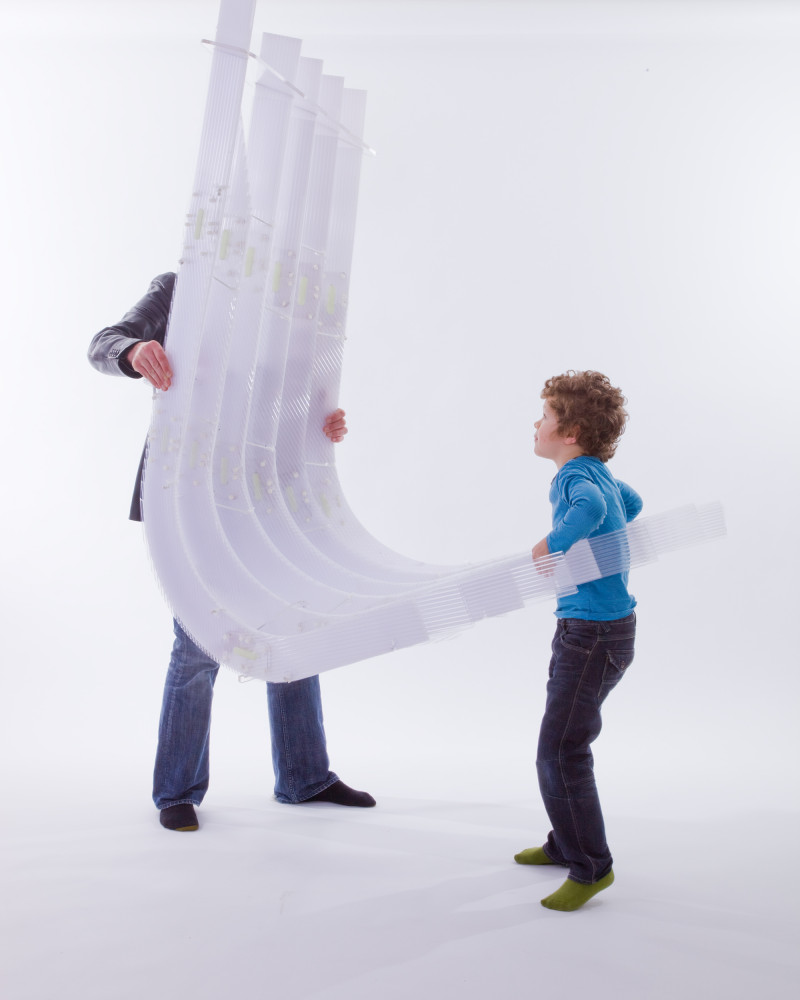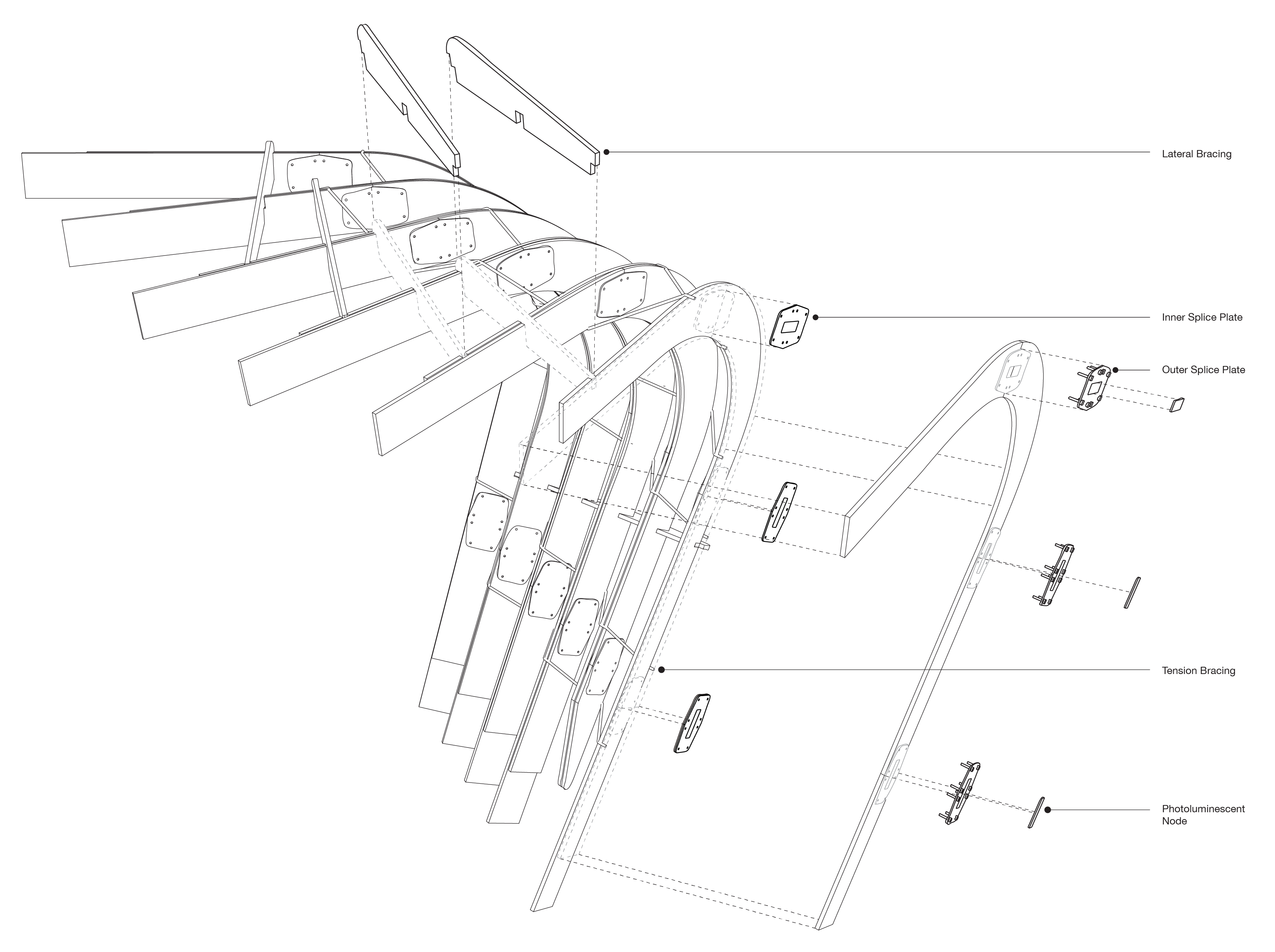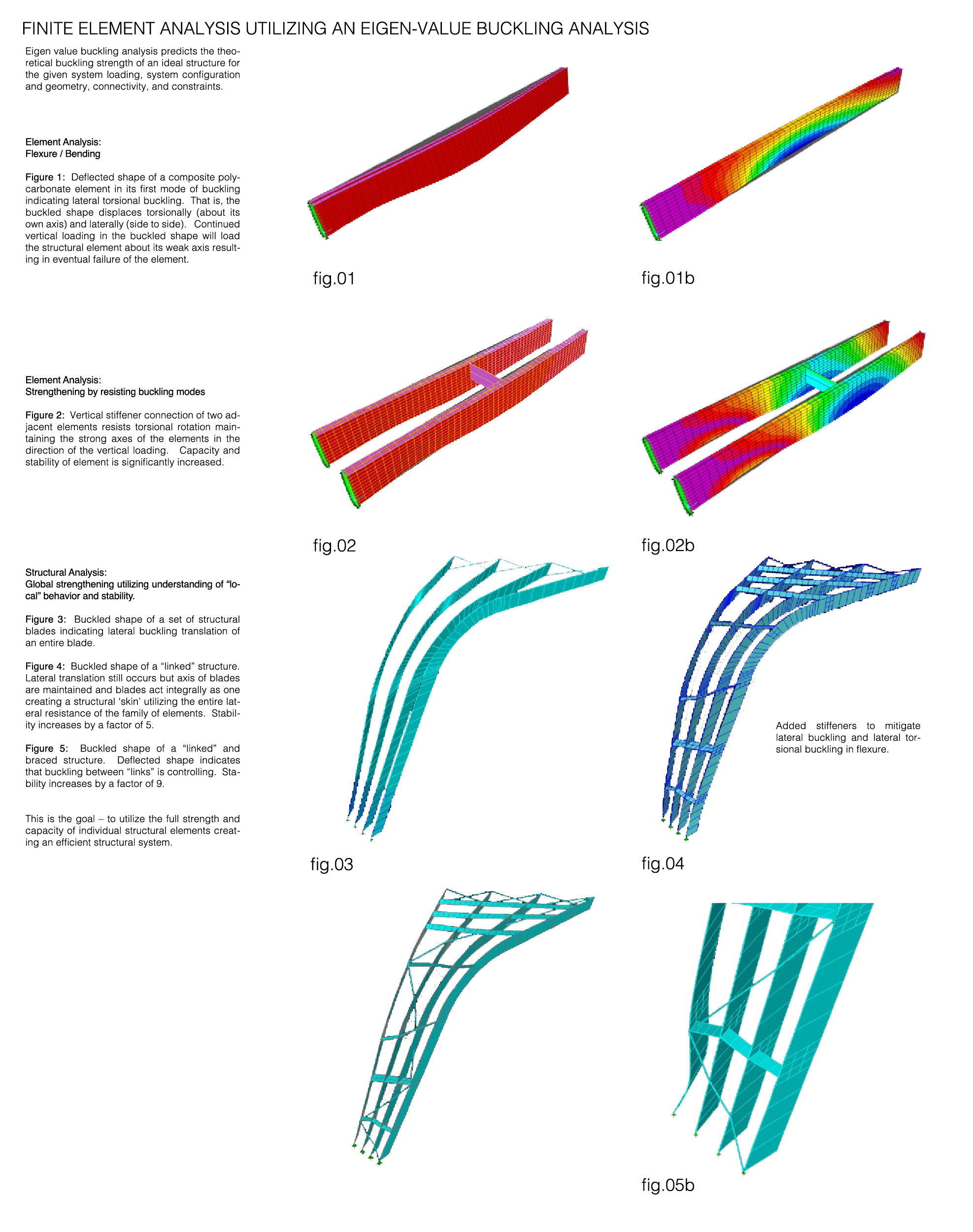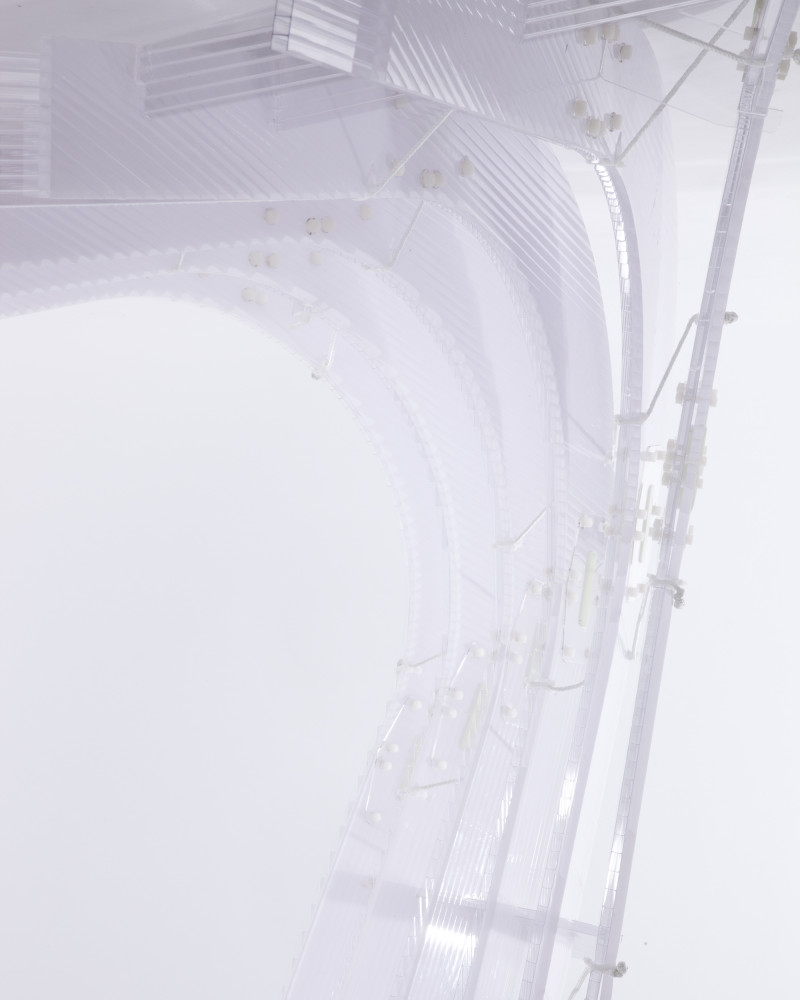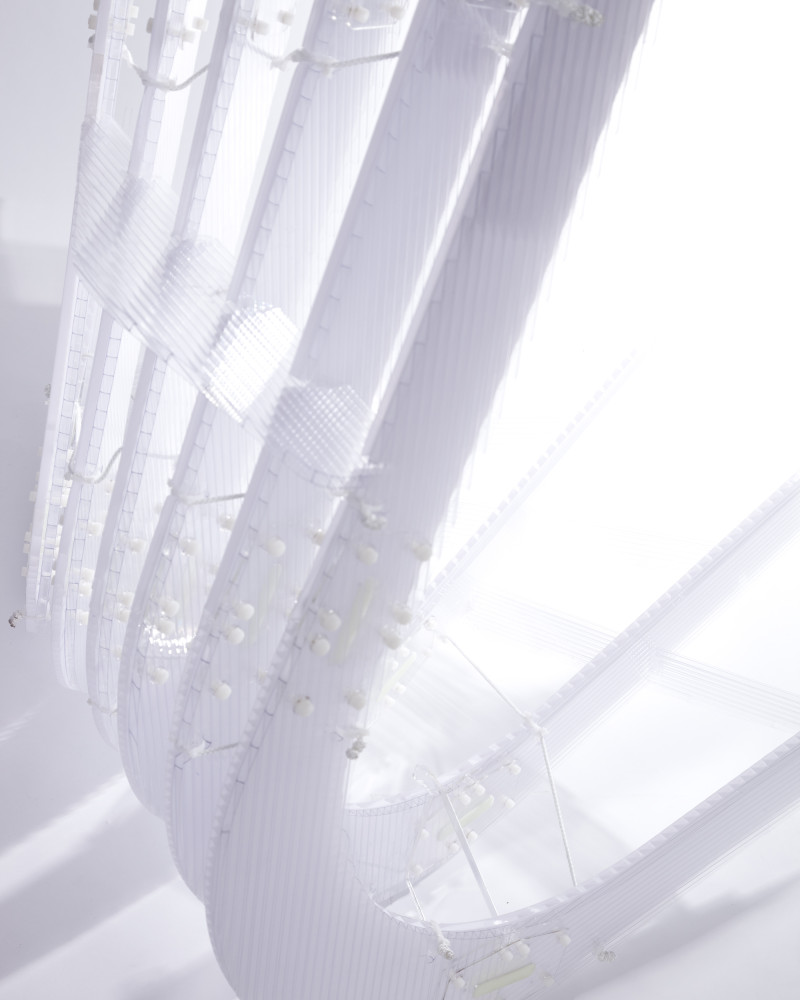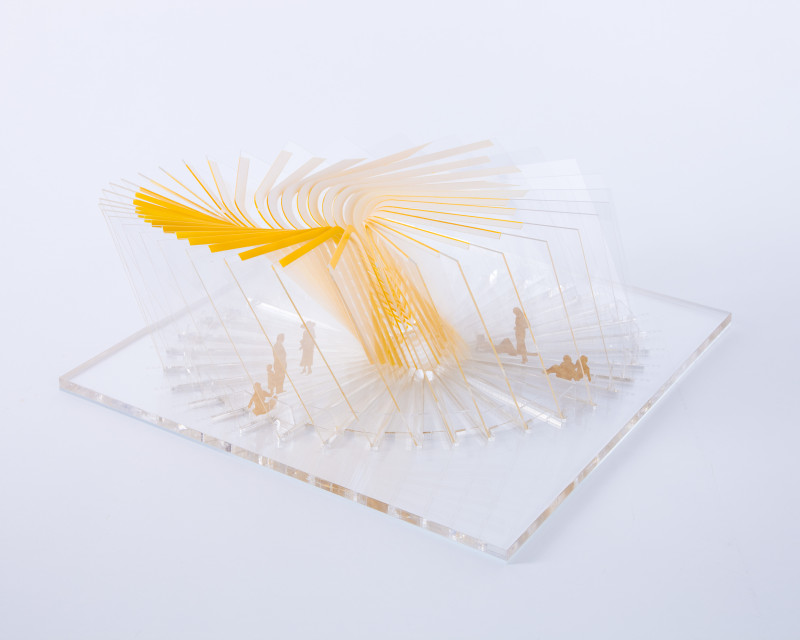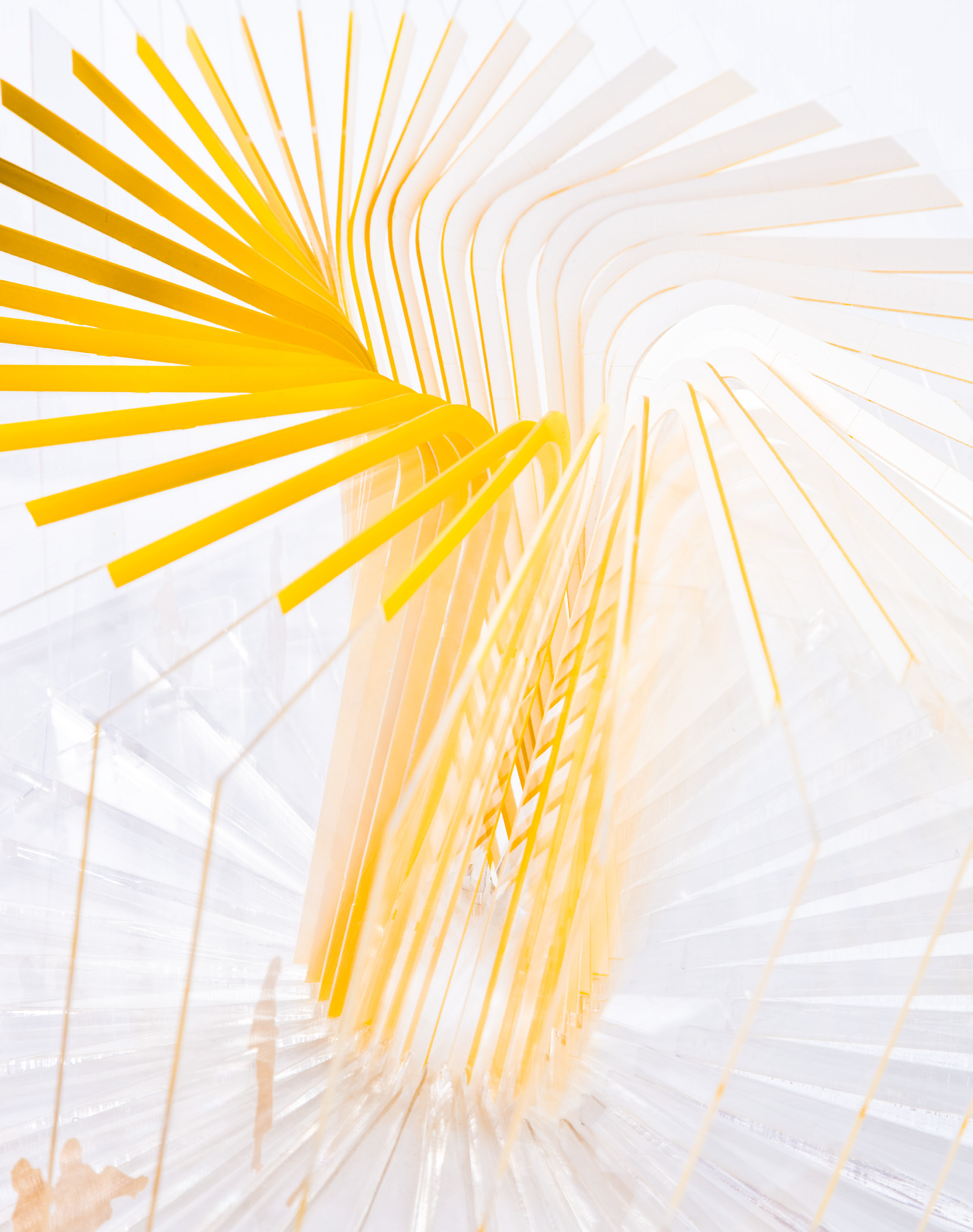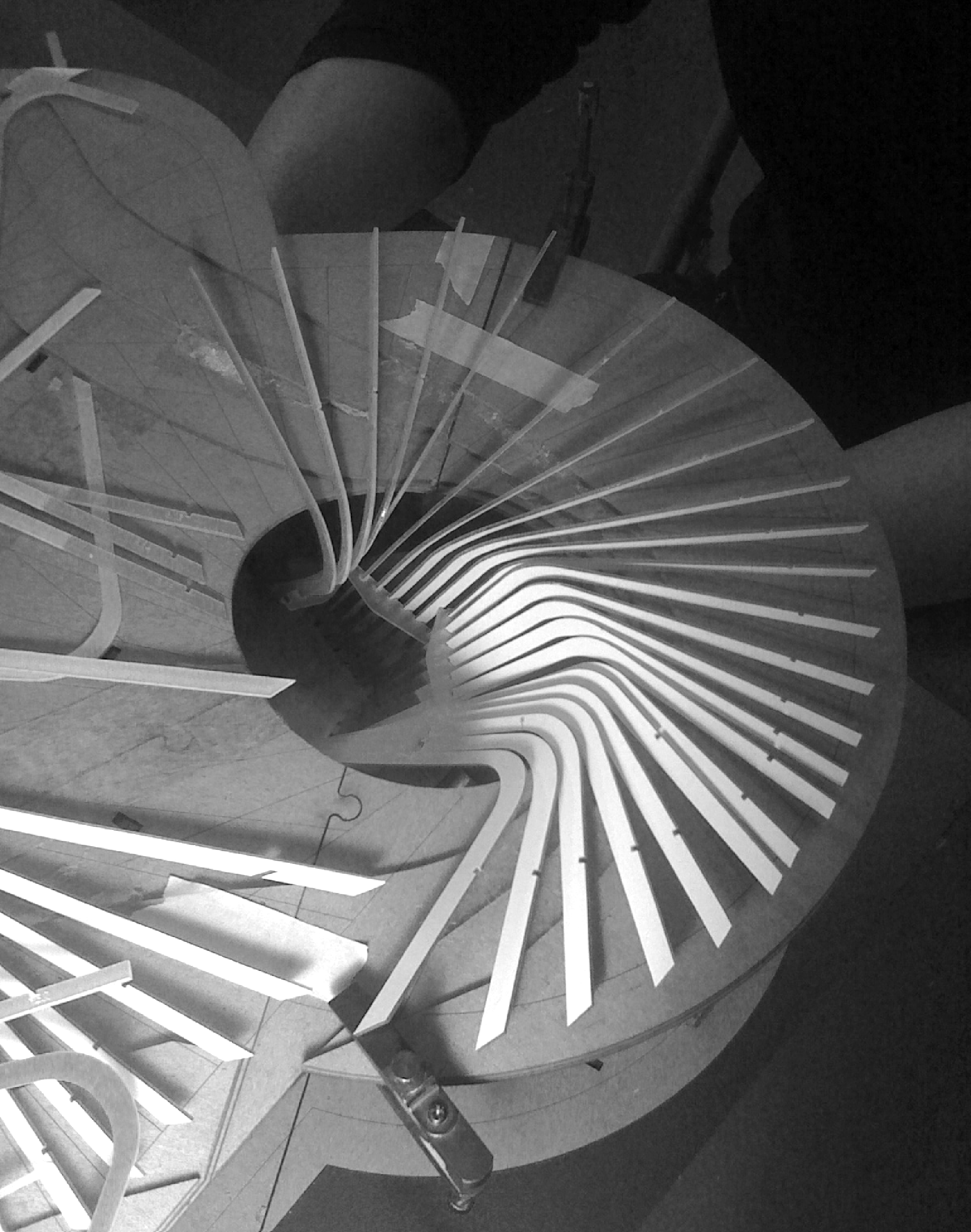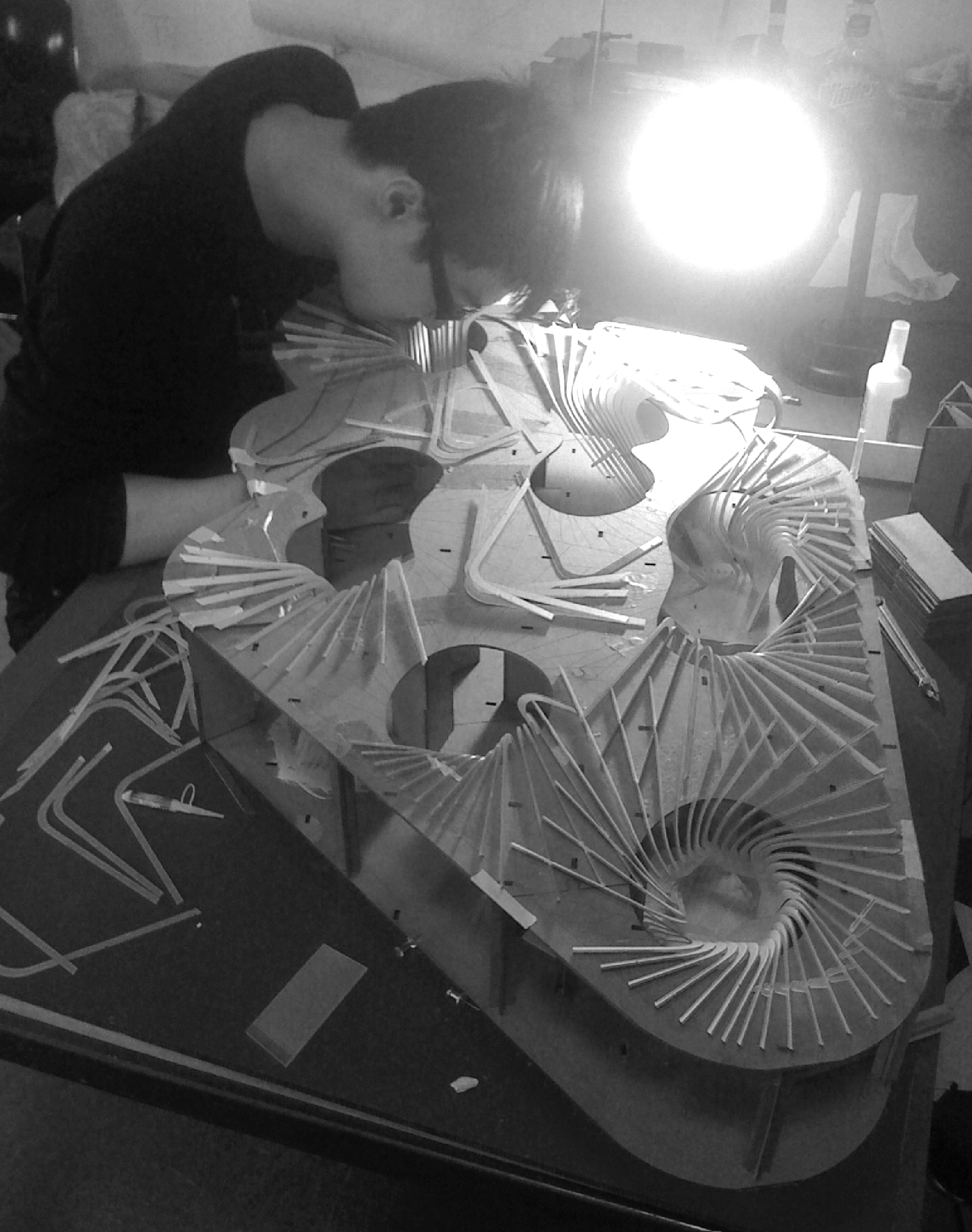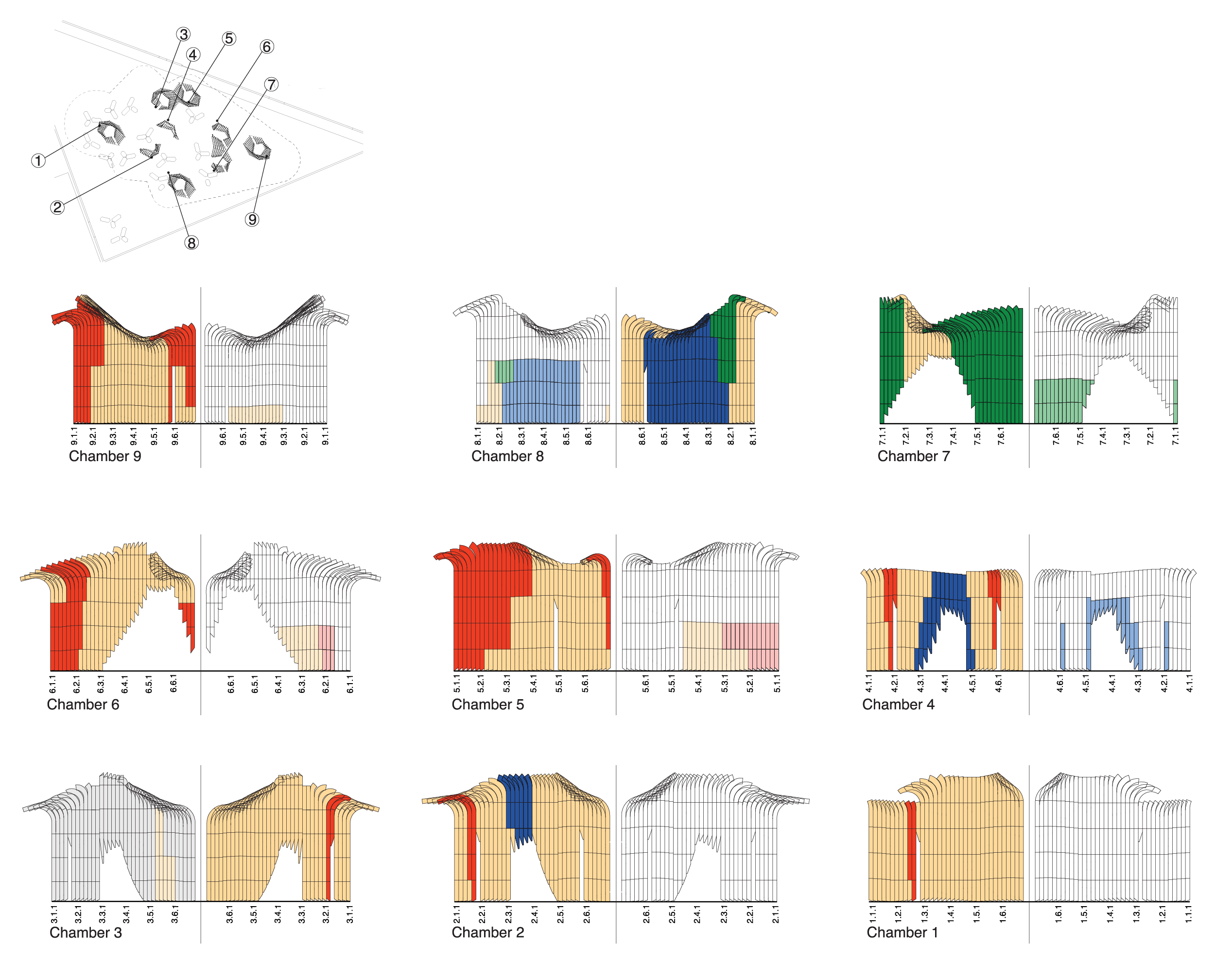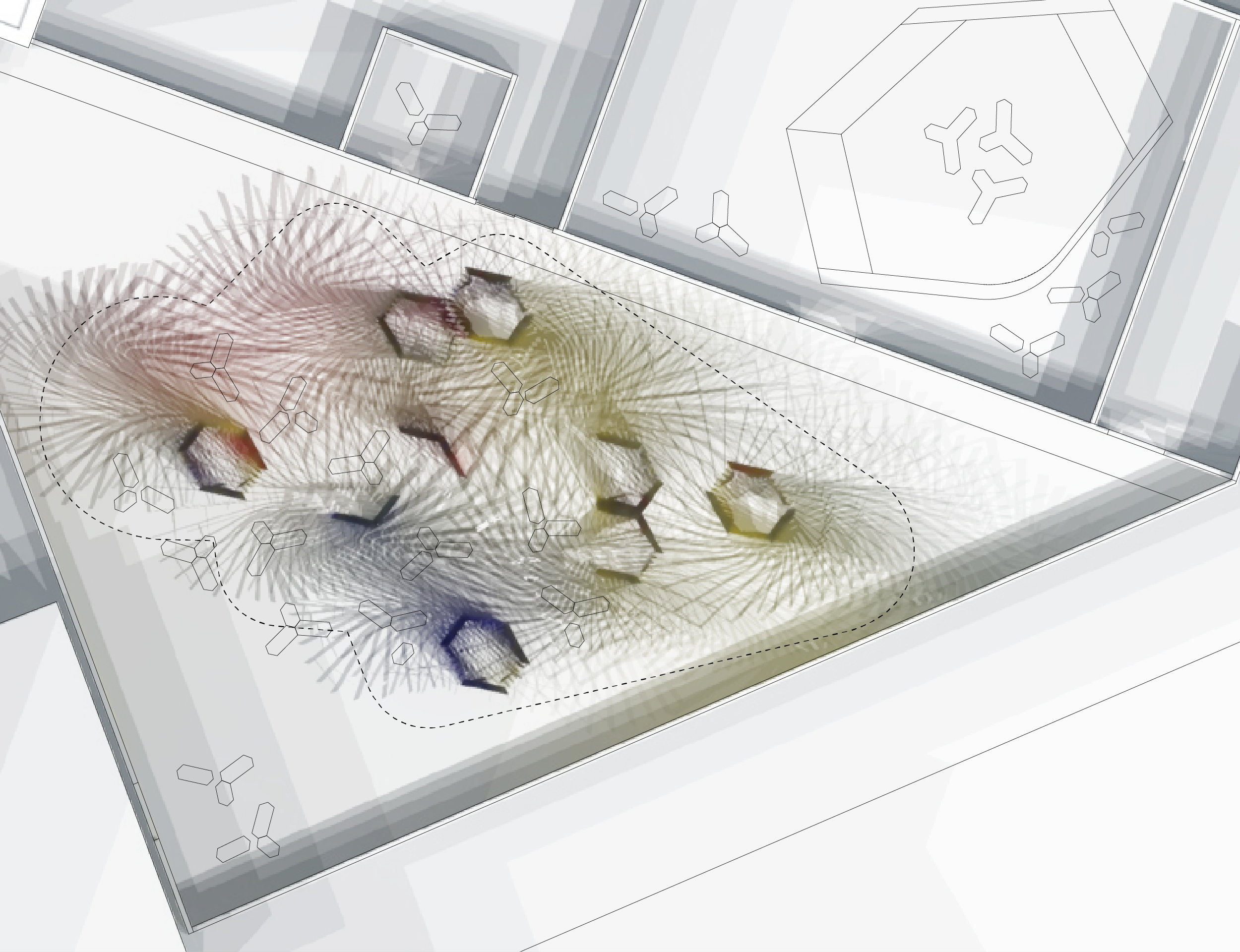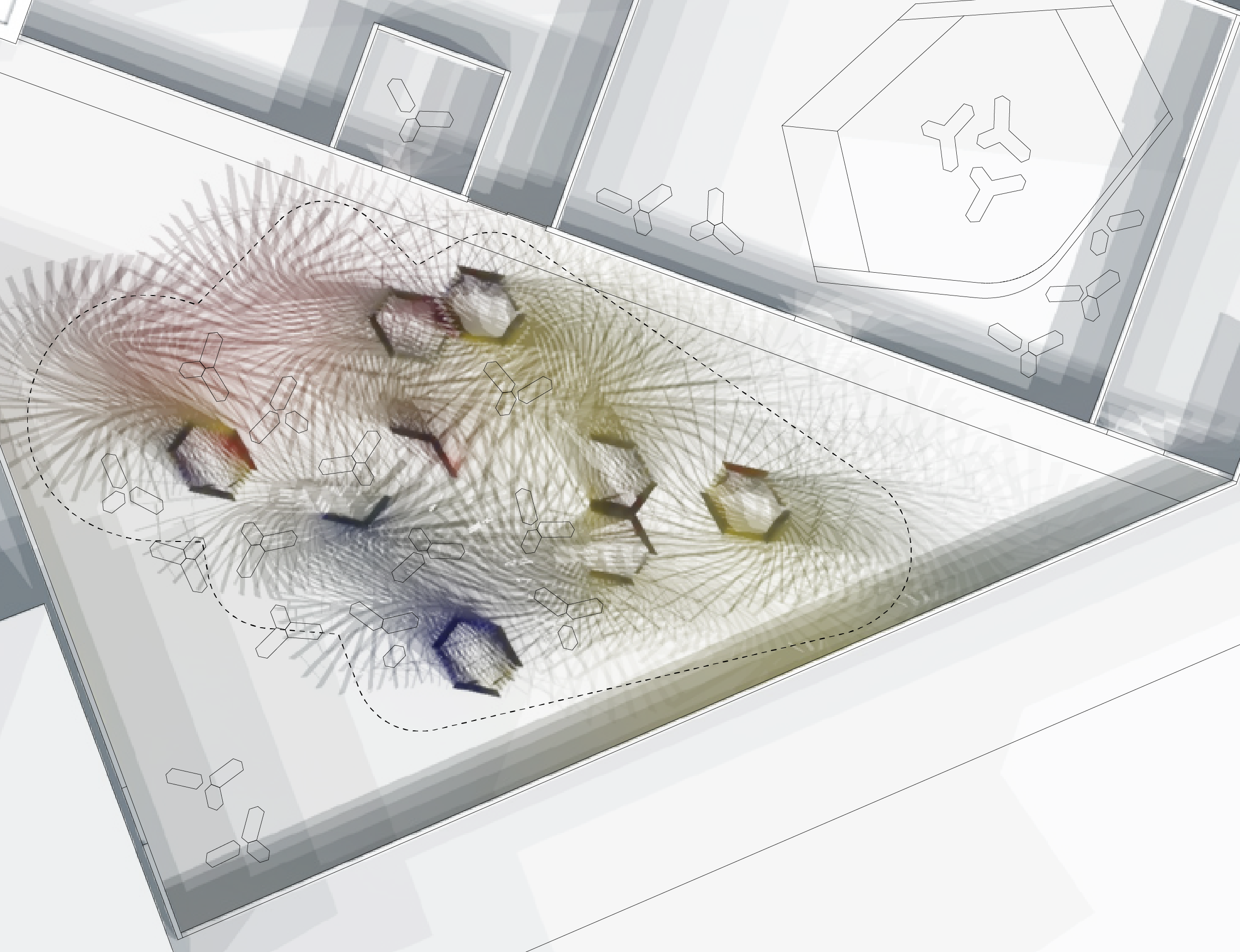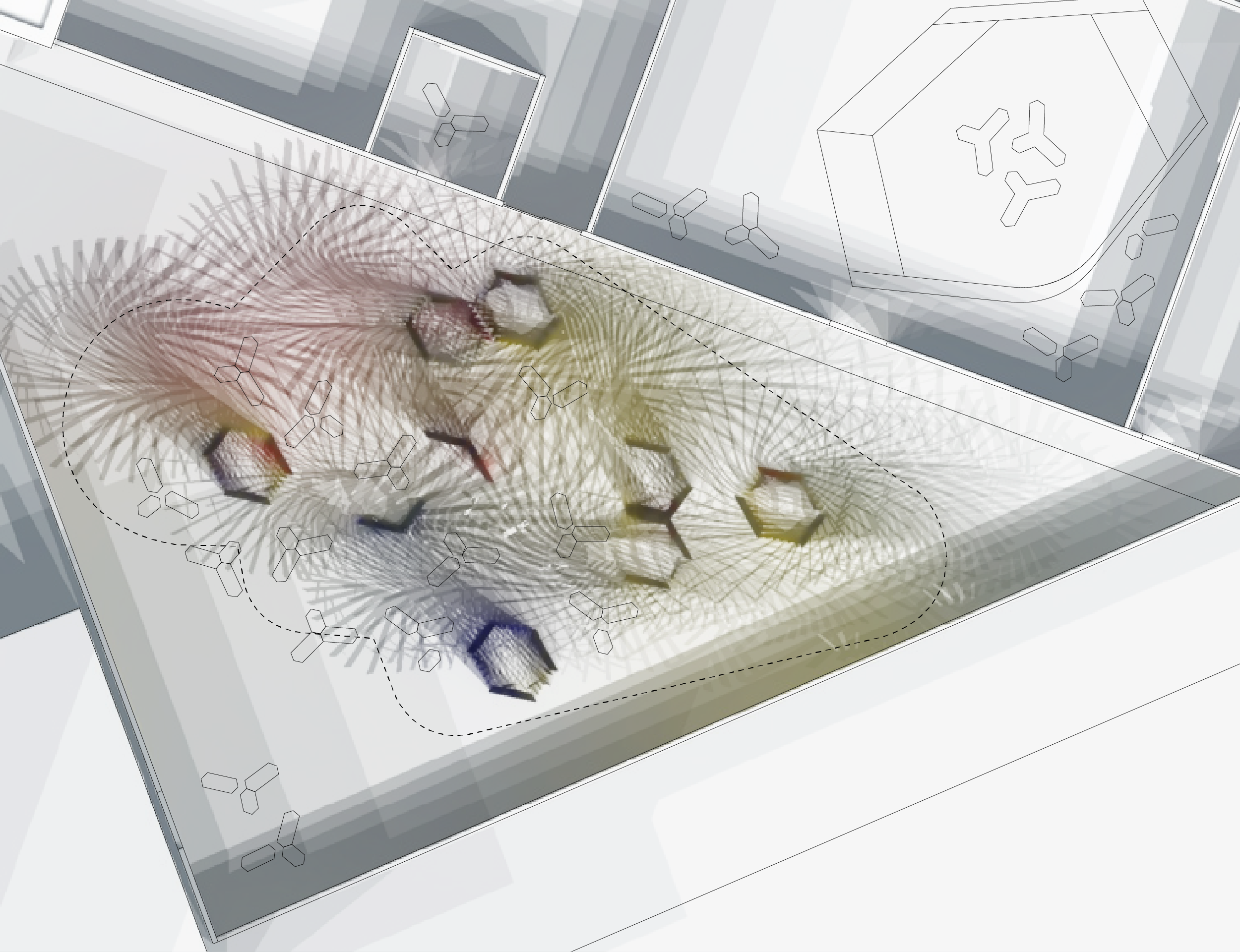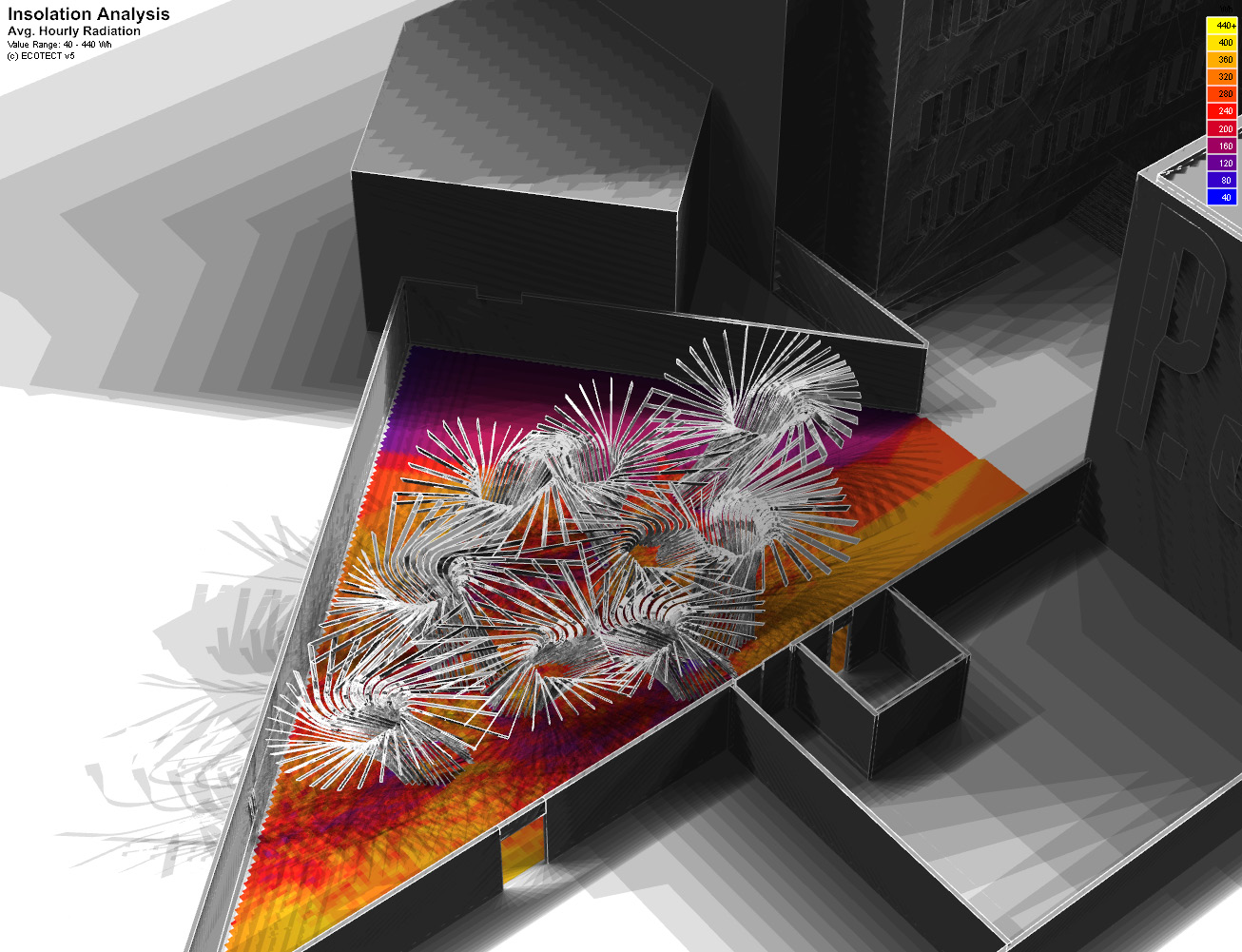 Data: outdoor public space installation at MoMA PS1, Queens, New York / Client: MoMA / Building: 10,000sqf [930sqm]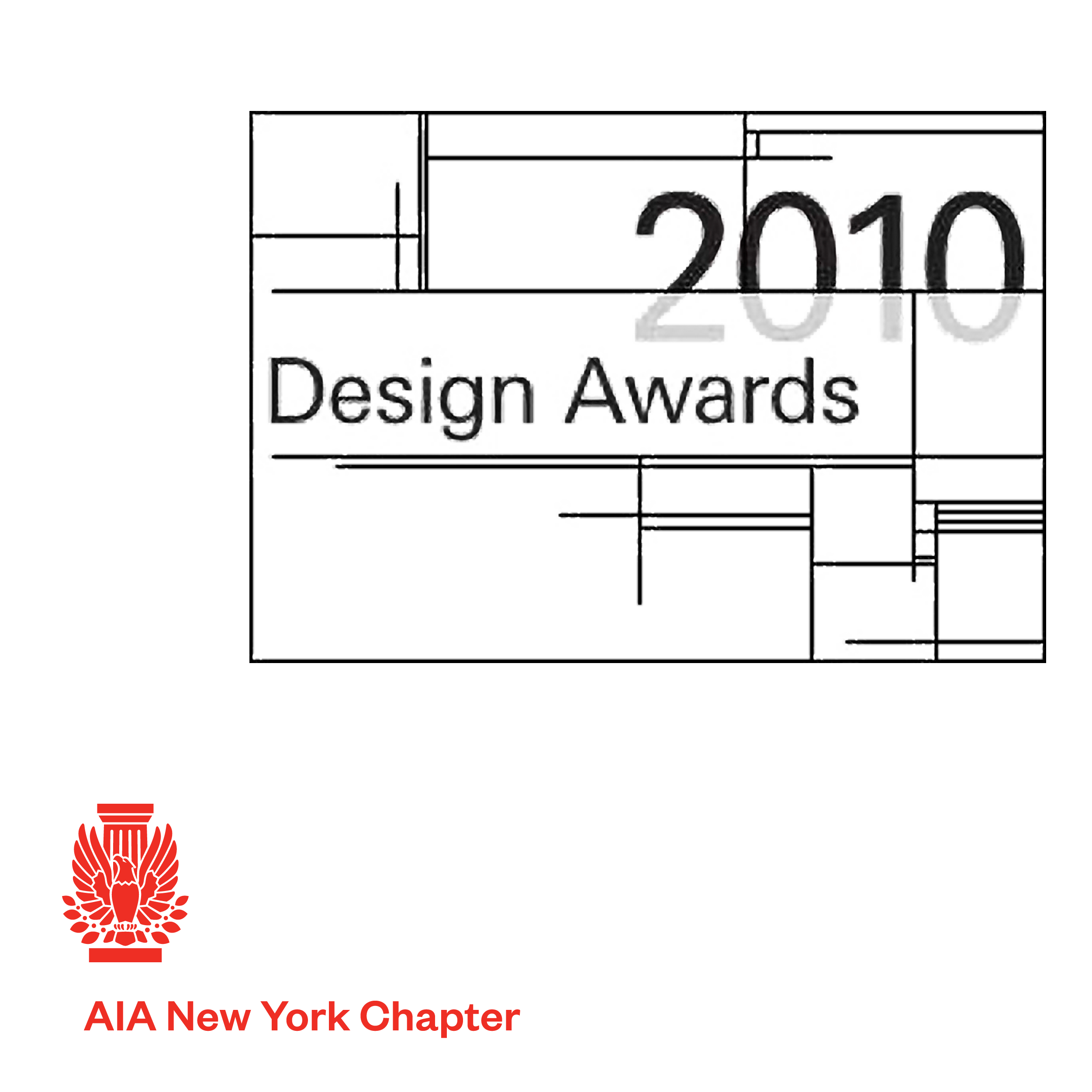 Project Merit Award: 425 entries, 34 projects recognized, 'LUX NOVA", one of nine projects recognized in the unbuilt work category with the "Unbuilt Work Merit Award'
Photography: EASTON COMBS
Publications: (forthcoming)